QxStack Windows Server Solution
---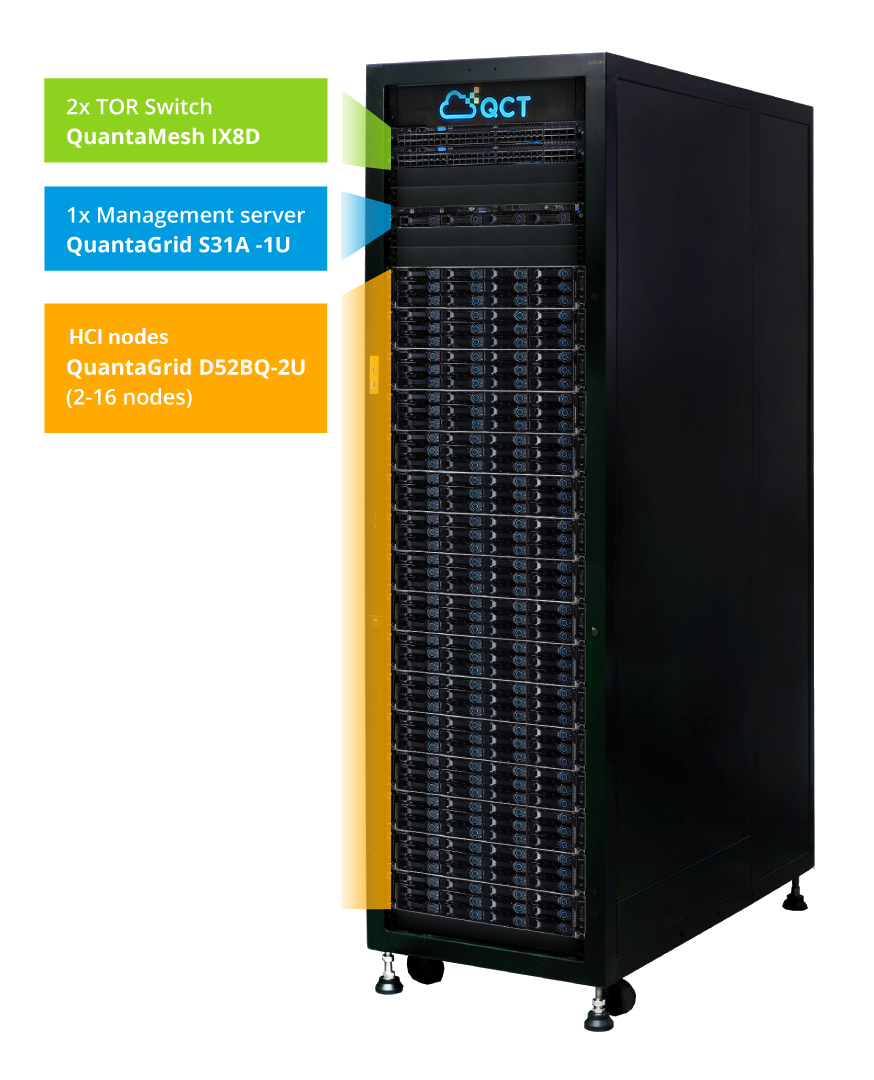 ---
QCT has made a big commitment to software-defined and hyperconverged solutions for our customers. As a result, we now offer our clients the most diverse lineup of pre-integrated cloud hardware and software solutions, all ready to deploy and backed by the most trusted names in enterprise computing. QxStack Microsoft Windows Server 2016 Cloud-Ready Appliances are the latest example of our ongoing and in-depth collaborations with these industry leaders.
Mike Yang - President of QCT
Windows Server 2016 and System Center 2016 offer our most cloud-ready server operating system and management solution ever, with exciting new innovations to help customers transform applications for the cloud, build a software-defined datacenter with cloud efficiencies, and keep IT safer than ever. The complementary solutions and services from our partners are what truly bring the innovations to life for our customers as they transform their IT solutions for a cloud-first world.
Erin ChappleGenernal manager, Program Management for Windows Server, Microsoft Corp
---
Downloads for QxStack Windows Server Solution
Datasheet

QCT Azure Stack HCI & Windows Sever Software Defined Datasheet

QCT Management Suite Datasheet

QxStor Microsoft Backup Solution Datasheet

---

By downloading the documents, you aware and agree to the EULA.

Deployment Guide

QxStack Microsoft Windows Server 2016-Deployment Guide

Technical use case

QCT Azure Stack HCI Solution Brief for VDI

QCT Azure Stack HCI Solution Brief for Scale-out Storage

QCT Azure Stack HCI Solution Brief for SQL Server
Contact QCT Expert
Get more information about QCT Solutions!